August 16, 2013
A number of readers have been curious about my Preloved shirt that I bought a few weeks ago in Toronto.  Well, I adore it, and moreover, I really like the entire premise of the company…Even if you're not nuts about the idea of clothes made of multiple fabrics, Preloved has some wonderful things to consider:
A tote bag made of khaki pants, lace, and leather – I think this is SO beautiful.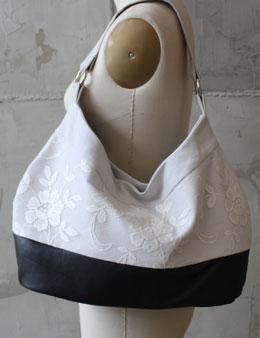 A hooded sweatshirt for children – what a brilliant idea!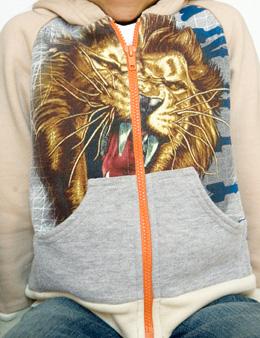 A couple of old tee shirts, made into a pillow.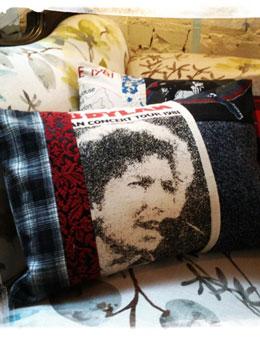 I do not get commissions from Preloved; I support them enthusiastically because of their thoughtful solution to the endless global problem of garment waste.
love,
Janice