July 10, 2013
Sometimes, you have to travel for a special event to a place where the days are warm, but the evenings can be quite cool. This is a perfect opportunity to invest in an astonishingly beautiful coat, which gives you lots of colorful options around which to build a travel capsule wardrobe.
Regarding the question about the handbag color? I personally would always opt for a metallic when I'm not sure of what color. Not a blindingly shiny gaudy metallic – something more subtle and muted, in the same general color range as the clutch shown here. I find that metallic are a lot easier to blend in with a variety of colors than anything else that I see.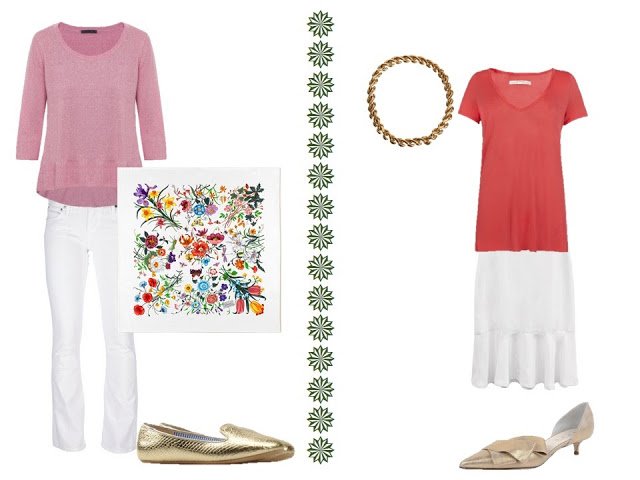 love,
Janice
PS – For more color inspiration, check out the latest Pantone Color Planner and other documents in the Planning Documents section of the website.