March 14, 2013
I'm going to look at two or three different floral jeans in the next few days – these are pastel, but I'm going to try to find some brighter ones, and some in warmer tones too…My first thought was to choose a soft, flattering color from within the print, and pick a top in that color: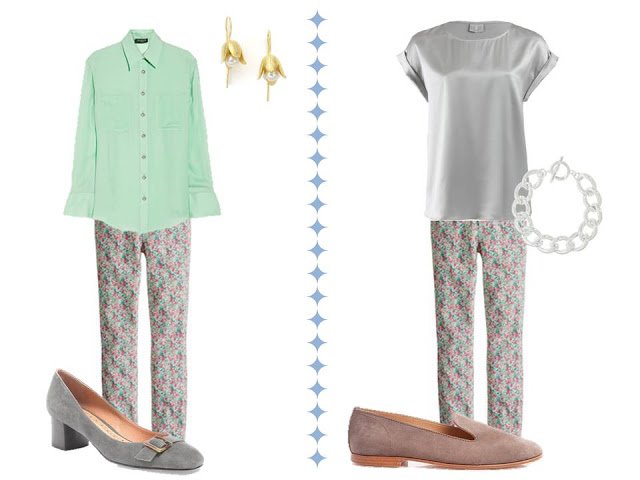 Floral jeans – J. Crew, silk blouse – Balmain, earrings – Rena Luxx, pumps – Brooks Brothers, tee – Brunello Cuccinelli, bracelet – Brooks Brothers, loafers – La Botte Gardiane
Neutrals are an obvious possibilities. Accessories can echo the whole flower theme: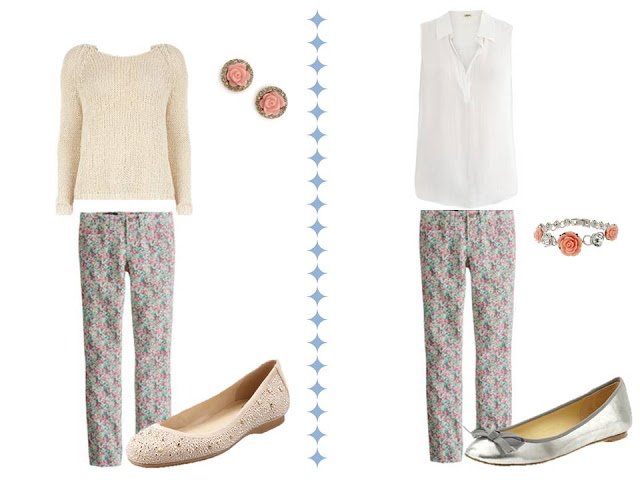 Floral jeans – J. Crew, sweater – Dorothy Perkins, earrings – BaubleBar, flats – Stuart Weitzman, blouse – L'Agence, bracelet – Dorothy Perkins, flats – Vera Wang
Something that seems basically summer could work for transitional spring days, if paired with a sweater that has a spring color but a colder-weather weight.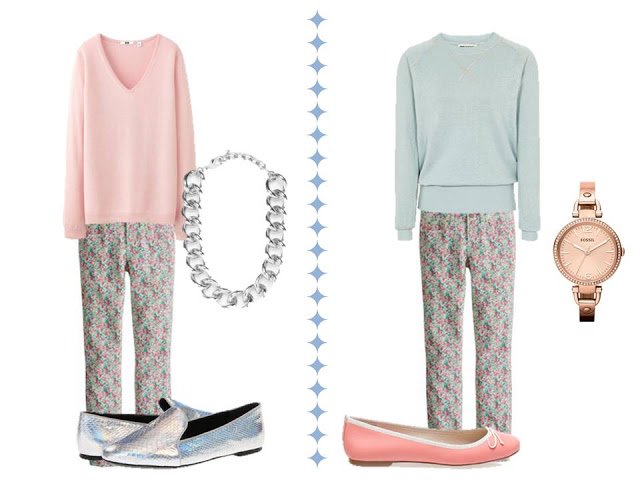 Floral jeans – J. Crew, sweater – Uniqlo, necklace – BaubleBar, loafers – B Brian Atwood, sweater – Reiss 1971, watch – Fossil, ballet flats – Massimo Dutti
A top that includes two of the colors of the print is an obvious choice (but PLEASE unbutton a couple of those buttons, please!!!). And your favorite beige tunic will definitely be a happy choice – toss in a pretty clutch to tie things together.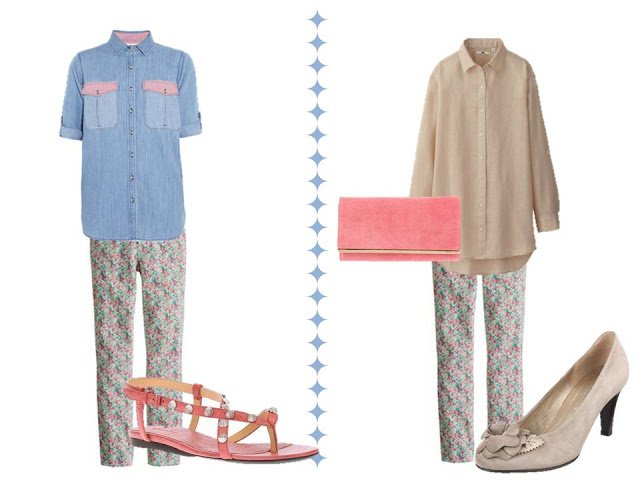 Pink jeans – Current/Elliott, chambray shirt – MiH, sandals – Balenciaga, tunic – Uniqlo, clutch – Emilio Pucci, pumps – Gabor
Pattern mixing? I vote NO, unless you're pretty skilled at this sort of thing. I don't care WHAT catalog thinks its a good idea… But it could be managed, if you're careful: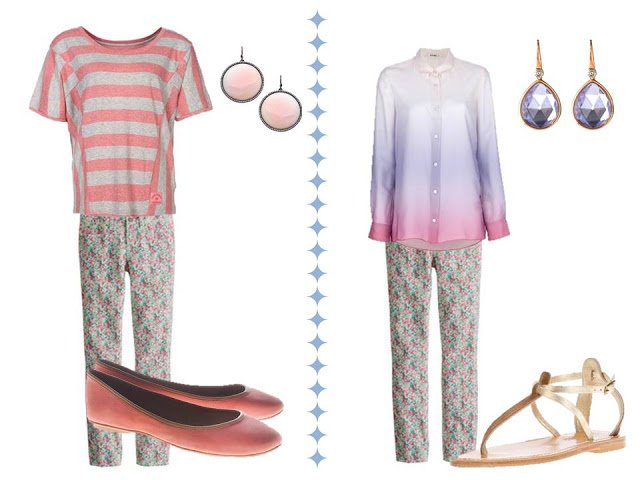 Floral jeans – J. Crew, tee – Esprit, earrings – Madison Precious Jewels, flats – Ash, blouse – Acne, earrings – Henri Rocks, sandals – K. Jacques
And finally, you can wear a scarf with these kinds of garments… And I just can't resist tossing in one more outfit, with SHAMROCK earrings: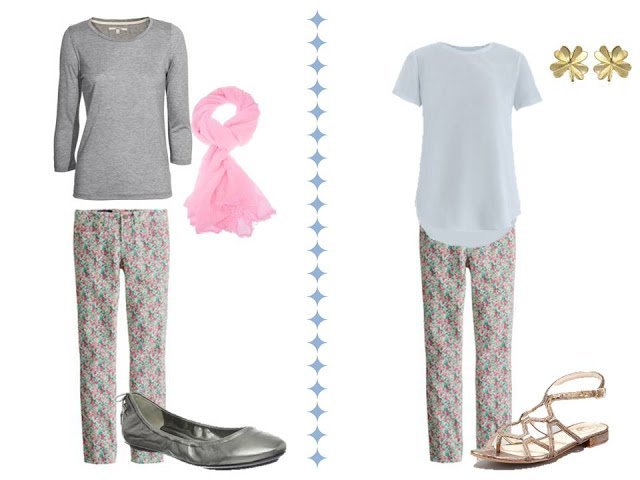 Floral jeans – J. Crew, scarf – Faliero Sarti, tee shirt – J Brand, ballet flats – Cole Haan, tee – 3.1 Phillip Lim, shamrock earrings – tuleste market, sandals – Vince Camuto
love,
Janice