December 8, 2012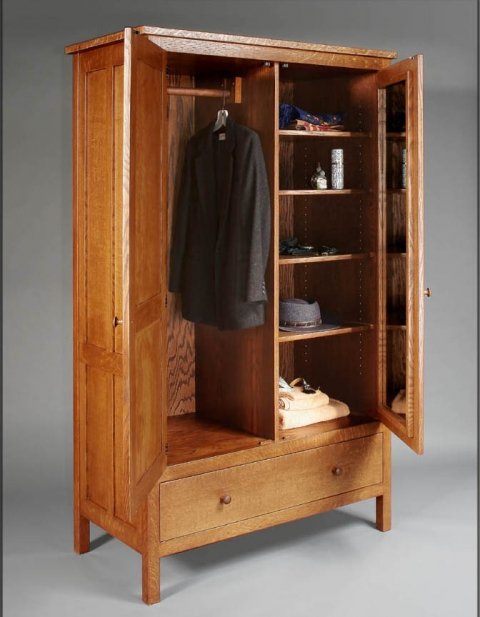 My commenters are the most insightful people…  Yesterday, someone pointed out that, to her, having 33 pieces of clothing didn't seem like a big sacrifice – it in fact felt like a lot of clothing to her.  And she continues by asking me – is this a cultural thing?Well, I know people who have over 200 tee shirts.  Over 100 pair of jeans.  Over 100 pair of shoes.  More than a dozen handbags.  Who buy 2 or 3 items a week, EVERY week, although when you do the math, you can clearly see that they're not wearing 10% of what they ALREADY have…
The average American DISPOSES of 68 pounds of textiles per year.  Yea, this includes towels and bedding, but it's still a LOT of stuff…  and that doesn't even touch the huge amount of unused junk just sitting in boxes, bins, closets, shelves, storage units…
One of the things I like most about traveling is when I unpack my suitcase (completely!) into an armoire like the beautiful thing shown above, and it looks just right. Enough. Plenty. Things I love, things that are beautiful, things that I chose with care, budgeted for, and will continue to enjoy for years.
I know people get tired of me beating this drum, but I will not drop this subject:
We buy too much clothing.
We spend too much of our income on things that don't improve our long-term futures.
We damage the planet, and
we exploit people in other parts of the world so that we can have a quick, cheap, fast-fashion thrill.
Let's change.
love,
Janice