She's an art director. Well, she's a color savant – she can identify a Pantone shade at 20 paces… and when she gets dressed, she doesn't want to even THINK about colors!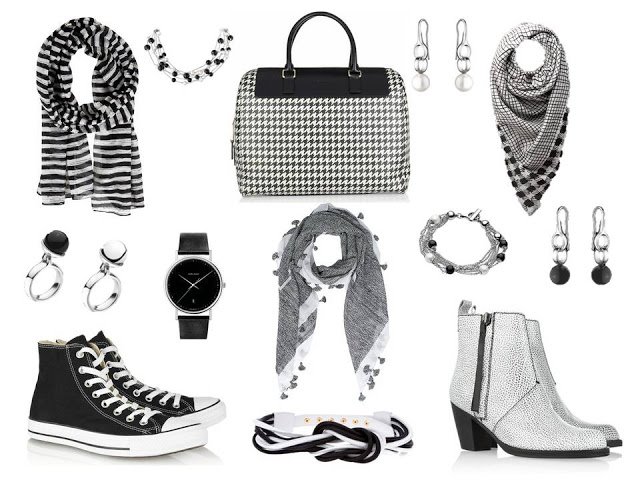 Striped scarf – Soaked in Luxury, watch & jewelry –
Georg Jensen, tote – Jil
Sander,
checked scarf – Sonia Rykiel, high-tops – Converse, pom pom
scarf – Diane von Furstenberg,
string knot
belt – SPACE, boots
– Acne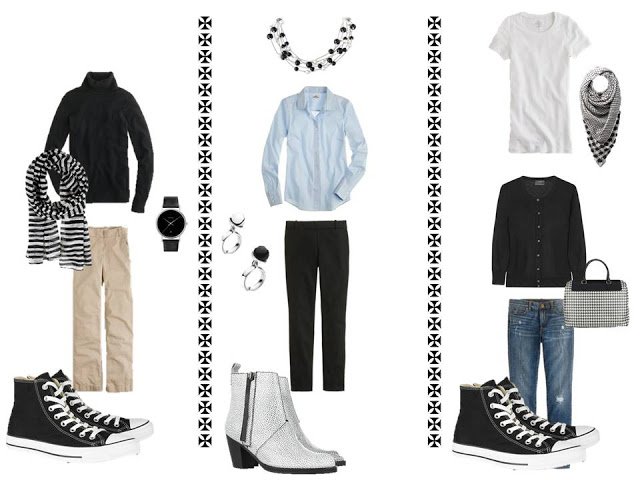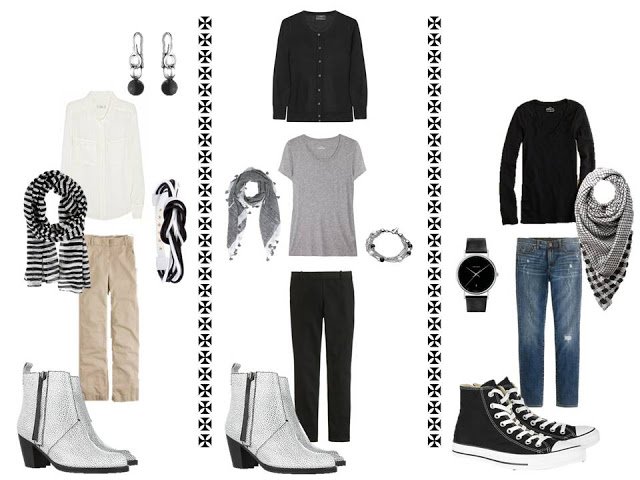 The series is going to wind down at the end of the week, as I move on the start planning for my trip to Paris (2 weeks from today!). But the Common Wardrobe will reappear maybe once a week for a while, until I feel I've exhausted my creativity in this framework.