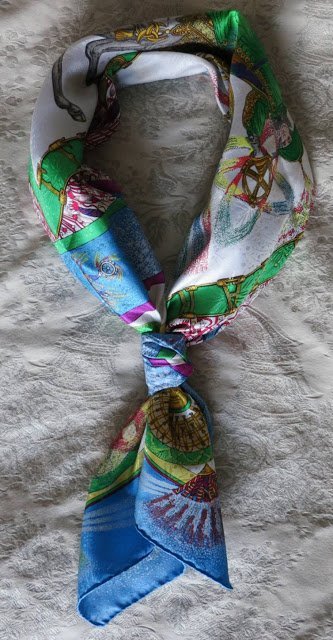 After I slipped off my scarf last night, I threw it down on the bed and photographed it. This is the way I wear a scarf about 90% of the time…
Very simple:
bias fold
tie a knot about 8 inches up from one of the ends of the scarf. You can move the knot up or down depending on how you'd like to wear the scarf
pull the loose end of the scarf through the knot
look at the scarf and decide which side looks better to the front
slip over your head, and go
Just toss it on and wear it. This isn't rocket science, nor origami – it's just a lovely piece of silk you're using as a surrogate piece of jewelry. Don't over-analyze the tying process.