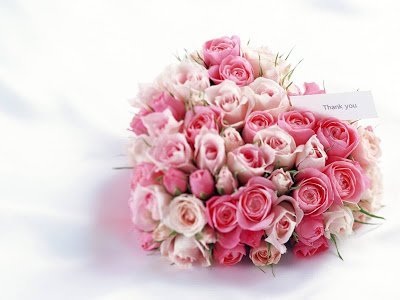 As a rookie, fledgling blogger, and someone trying to channel a frequently reluctant muse, I'm often very insecure about how this whole blogging thing is going. Does anybody read? Am I wasting my time? Am I making a digital, online fool of myself?
So receiving the Fashion Challenge from another blogger meant the world to me. And without further ado, I shall try to answer the questions to the best of my ability, keeping in mind that I speak for both myself and the elusive Vivienne. (she answers emails when she's darned good and ready, and not a day sooner…)
(1) What International brands would you like to try on, and why?
I have to admit this one is hard, because I've traveled so much and had occasion to try on most of the clothes that appeal to me. Not that I've purchased them!!! But if I could trade out my body for one that was taller and less… top-heavy, and if I could buy arms that were a reasonable length, and shorter (yes, seriously) legs, I'd go for:
Sonia Rykiel – no fan of black and white stripes can EVER avoid looking for her. I never paid a lot of attention to her clothes until I saw her in person (repeatedly) at Cafe Flore in Paris, and then Vivienne had one of her sweaters on one day and I swooned. Sadly, the sleeves are long enough on these that I could cut them off and make a 2nd sweater. There's no good way to shorten sleeves on a sweater, so I buy Petites, or I don't buy. No rolling up sleeves for me, thank you.
And vintage Yves St. Laurent. I thought he was so cool, and back in the 80's when my style tastes were formed, the clothes from YSL were the most desirable in the world.
(2) If you received something you didn't like, what would you say to that person?
Thank you. I REALLY believe that it's the thought that counts, and I wouldn't hurt someone's feelings for anything in the world.
That said, when my beloved bought me a pair of earrings that were just TOO large, I was honest and said that I was going to swap them for the smaller version. If it's from your life partner, and you're investing some serious money, you want to make sure that you're not wasting your cash on something that won't see the light of day. But that was almost like something I would buy myself and then reconsider – we're that close.
(3) Do you prefer giving or receiving?
Giving. I have everything in the world that I need, and about 99.999% of what I want. Making other people happy is the best feeling in the world, and I cherish every opportunity I can find to make it happen.
(4) Do brands influence you when you buy something?
Yes and no. I do deliberately purchase from certain brands because I'm sure of the quality and the fit – primarily Eileen Fisher and Pendleton. But I don't buy the things from them BECAUSE of the brand – to me the brand just represents fit and quality upon which I can rely.
And I'm devoted to Hermes scarves, because there is nothing else being manufactured in the world that compares to them. I prefer vintage to new, because I'm a fan of jacquard fabrics, which are no longer in production.
Similarly, I will grab any pair of Stuart Weitzman Belgian loafers I can find on ebay, because they are comfortable, they fit me perfectly, and they are discontinued. (why do I find the things I love, only to find that they're discontinued????)
But I can also say No, because I absolutely REFUSE to wear logos – if anybody wants to advertise on this torso, they'd better be prepared to pay some big bucks for the privilege! I'm nobody's billboard, and I'm not so shallow or without opinions of my own that I would ever let the opinions of other people affect how I would spend my hard-earned money, or how I would present my carefully thought-out personal appearance.
(5) From 0 – 5, what do you think about the blog that tagged you?
Given that I was reading her most recent posting BEFORE 6 AM, I'd have to say that I'm a devoted follower, and would have to give her a 5.
(6) Your wish list?
Right now I'm in awfully good shape wardrobe-wise. And since I start a new job on Tuesday, I won't be making any major investment until I get the lay of the land there as to what's appropriate. However, I am planning to invest in a new winter coat this fall, and possibly a new pair of boots. But if my new office is as casual as I suspect it might be, I may just save the money for a trip, and wear my heavy-duty parka all winter.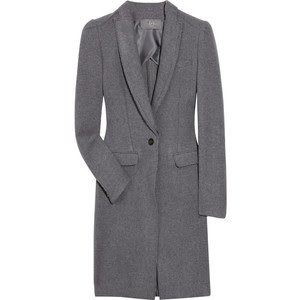 And now the hardest part of the whole game: I need to tag four other bloggers. I don't even know if there are four other bloggers READING this blog, but I'll throw some love out there and see what happens!
Department of Color – intelligent, thoughtful, mature in the very best sense of the word. Someone I admire greatly.
Dead Fleurette – ignore the goth-overtoned name; she is the ultimate analyzer of purchases and wardrobe constructions. And she's so cute!
Comme Coco – the name says it all. I'm so inspired by some of the blogs by young women; they're SO much more mature than I was at their age.
Cashmere Jeans – nothing but the best – if she says it's wonderful, IT IS WONDERFUL. Exquisite taste and beautiful photographs.